A few days ago, I finished this book. I suffer from severe insomnia, so I usually start reading on my phone, kindle, or just grab an actual book when I can't sleep or get back to sleep.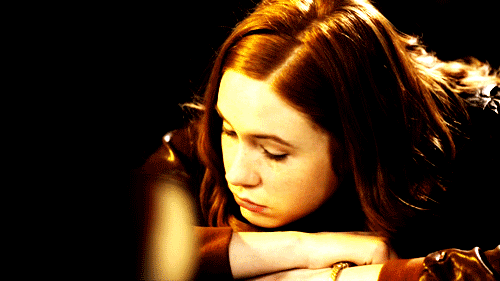 I had been stuck on Four Seconds to Lose for a few weeks now, and I was about a third into it, so when I woke up at 3 in the morning for no reason, I began to read it. Suddenly it was 7 in the morning, I had to start getting ready so I could get to my summer class on time at my local community college, and I had sixty pages left! I should have felt a need to finish it right away, I was rushing home!
I was freaking out. But I did what I always do when I'm in love with a good book, and judge me, I sure do, I stopped reading for a day! I don't know why I do it, but I did. Once I had a free afternoon, I began to read it again. I was literally screaming when I reached the end (Don't judge, I'm sure I'm not the only one who does that in their home).
K.A. Tucker always keeps me on my toes, I seriously don't know what to expect or if I should even trust my instincts. Usually, I'm wrong, haha.
So this would be my first official review, and I hope you guys like it.
Owning a strip club isn't the fantasy most guys expect it to be. With long hours, a staff with enough issues to keep a psych ward in business, and the police regularly on his case, twenty-nine-year-old Cain is starting to second guess his unspoken mission to save the women he employs. And then blond, brown-eyed Charlie Rourke walks through his door, and things get really complicated. Cain abides by a strict "no sleeping with the staff" rule. But being around Charlie challenges Cain's self-control…and it's been a long time since any woman has done that.
Twenty-two-year-old Charlie Rourke needs a lot of money, really fast, in order to vanish before it's too late. Taking her clothes off for men makes her stomach curl but Charlie tells herself that at least she's putting her acting and dancing skills to good use. And though her fellow dancers seem eager to nab their sexy, sophisticated, and genuinely caring boss, she's not interested. After all, Charlie Rourke doesn't really exist—and the girl pretending to be her can't get distracted by romance.
Unfortunately, Charlie soon discovers that developing feelings for Cain is inevitable, and that those feelings may not be unrequited—but losing him when he finds out what she's involved with will be more painful than any other sentence awaiting her.
This is the third book I've read from K.A. Tucker, and it has all the lovely characters from the past two books. Of course, Charlie Rourke is a new one.
Charlie grew up with her stepfather Sam, and he's not such a nice guy. He's involved Charlie in something bad, and she is going to run. Just one little problem...she needs money.
Come in Cain. He gives her a job at Penny's and their attraction towards each other is very hard to hide! I felt so giddy as I read on and I was rooting for them.
I think my favorite quote was:
I believe second chances exist only in dreams, never in reality.
I believe you don't have years, or months, or weeks to impact a person's life.
You have seconds.
Seconds to win them over, And seconds to lose them."
It just speaks truths. K.A. Tucker is a writing genius!
This book is about secrets and the past, Cain and Charlie have such horrible pasts and they both suffer immensely. They have trouble feeling good about themselves, but when they're together...the world is right. Forgiveness of someone elses faults and forgiveness for their own faults is a really big theme.
This book will keep you on your toes, and will make your heart swell and break and then swell again!
I hope you guys will read it and love it just like I did! K.A. Tucker is a an amazing author, and her writing style with these books is unique, and one I appreciated.
-Rebeca